The Midnight Slice- Why It Stands Out
When it comes to choosing the best pizza cutter, we believe that it should not cause you any wrist or culinary distress. Did you know that most pizza cutters on the market are hard to clean, easy to break, and produce uneven cuts? That's why we decided to design a slicer that can reduce wrist fatigue when slicing crispy thin crusts or thicker pizza pies while making it easier for you to clean- just toss it in the dishwasher when you're done! 
This slicer is not like any ordinary pizza cutter. The 3 parts slicer (ergonomic handle, the sharp cutting wheel, and the wheel-tightened screw) is 100% stainless steel. It is designed to be efficient and comfortable for your hands. And, who says pizza cutters are only good for slicing pizzas? You can use the Midnight Slice to cut through a variety of different foods like quesadillas, tortillas, pies, vegetables, sandwiches, pasta, and even blocks of fudge. It's a convenient addition to your kitchen arsenal and it will last you a lifetime.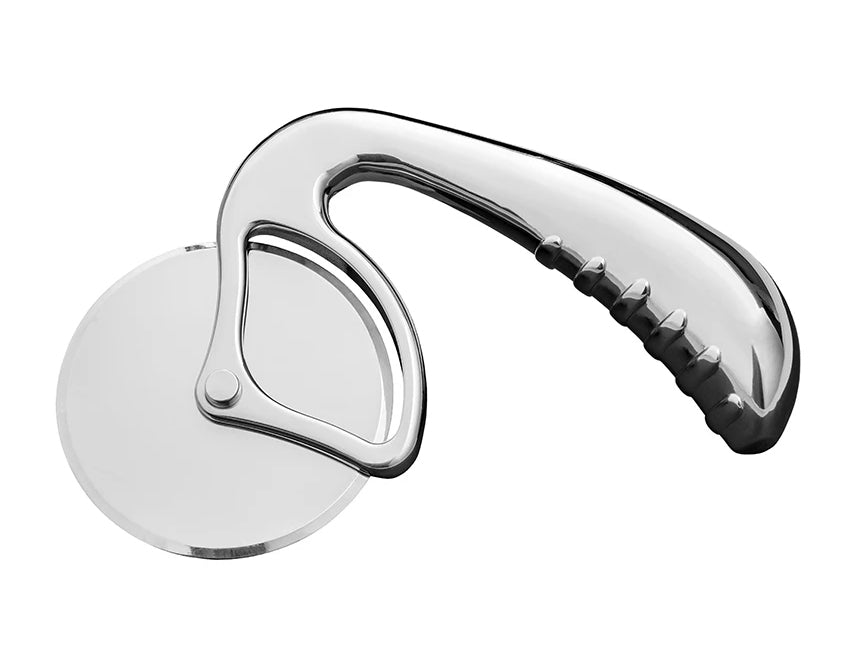 The handle:
The curved ergonomic handle with finger grooves on the underside helps you use your arm and chest muscles instead of your weaker wrists. While taking the pressure off your wrist, the cutter's weight will assure you that it's strong and sturdy giving your full control.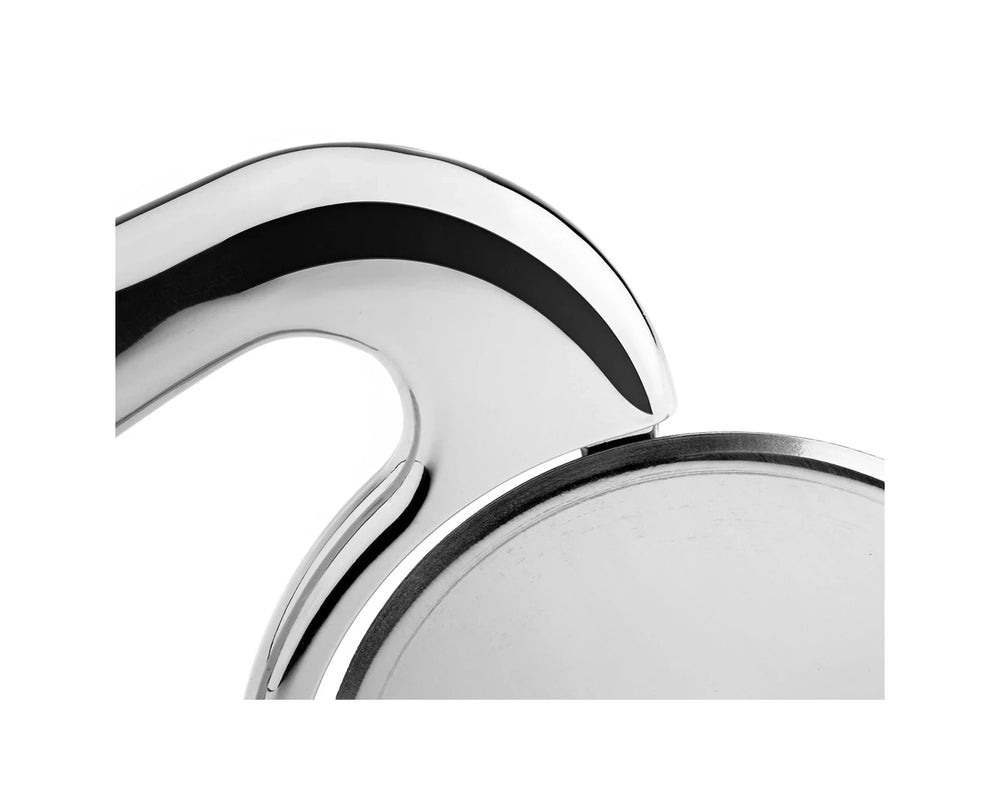 The curvature:
The ergonomic handle combined with the signature Midnight Kitchen Tools curvature design keeps the wheel aligned and balanced while you apply the force to cut through foods.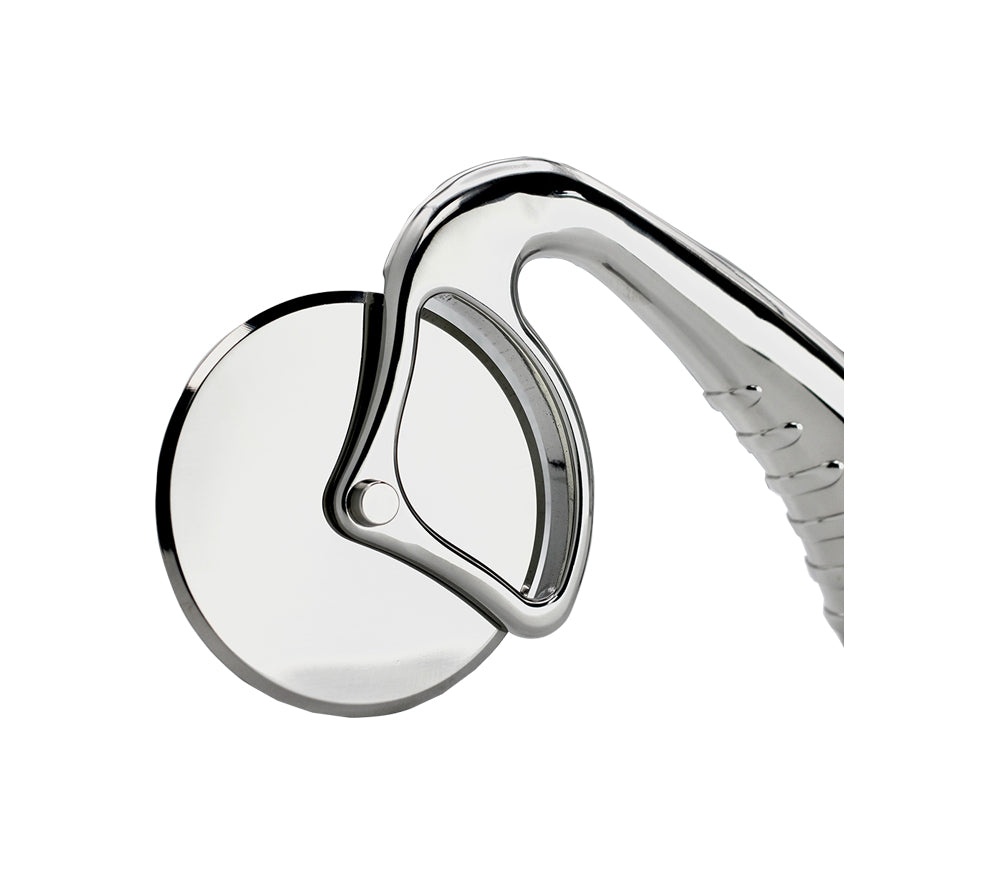 The blade:
Did you know that most pizza cutters have thin cutting wheels that lose their sharpness very quickly? This is where the Midnight Slice also shines. With our thick and heavy wheel, you can cut through tough pizza crust or any type of food with ease. Our wheels stay sharper longer.